Full image.



This is pretty much the above images, except the frontmost legs are single claws like the others. Also, my scanner wiped out the slime at the bottom of the egg.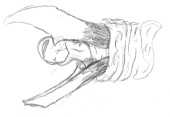 Rough sketch of the queen's eye when its beak is open. Yeah, I know what it looks like. That's going to happen when you pull inspiration from H.R. Geiger.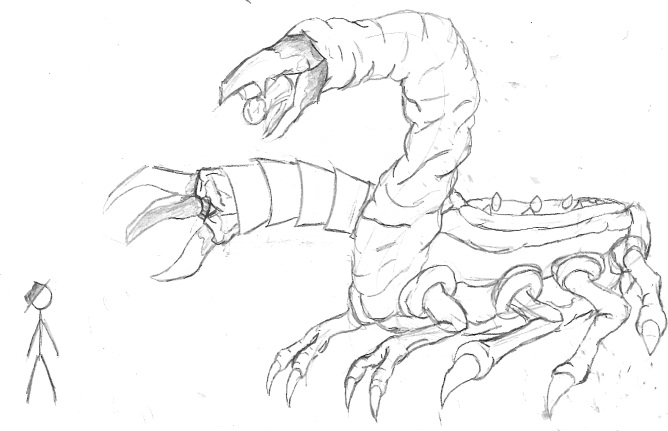 Notebook sketch of the queen compared to an xkcd character, and a bunch of specks where my pinkie chapped and bled all over the paper.



Scurge Queen trying to smash with our commando friend from Galamara and the Doppleganger.