Guybrush Is Not a Sound Sleeper
Spoilers start now, but I'll kick off with something that happens within ten minutes. But the big time spoilers are just around the corner, so if you don't want them then head back to the File Cabinet now.

So at the beginning of Tales of Monkey Island, Guybrush does a stupid and blows up Elaine's ship. As the opening credits begin, Guybrush floats by unconscious on a chunk of debris.
Then he floats by again only... he's on his stomach.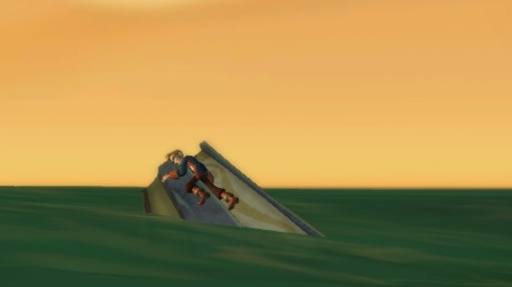 ... then he's back on his back...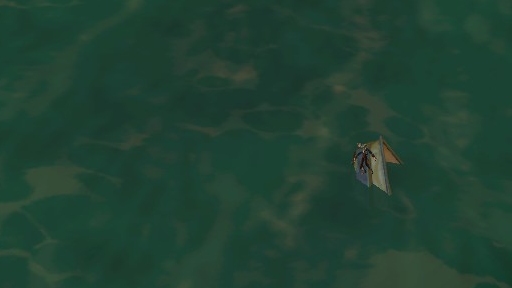 ... and as the credits wrap up, he's back on his stomach...
Even better, given the angle to boat is floating at, he should have fallen off in the two shots he's on his back.

Then at the very end of the game (oh yeah, here's the big spoilers), it happens again. After Guybrush sacrifices his last shred of life to close the rift on LeChuck, he collapses on his stomach, facing the center of the crossroads.
But after Elaine and Morgan destroy LeChuck, Guybrush is on his back, with his feet pointing to the center of the crossroads.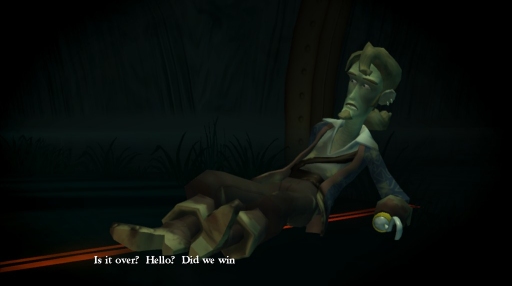 What, did the explosion from LeChuck flip him over?